General info | Getting started | Samples | Components reference | FAQ | Solutions |

Samples


---
ASIO Sample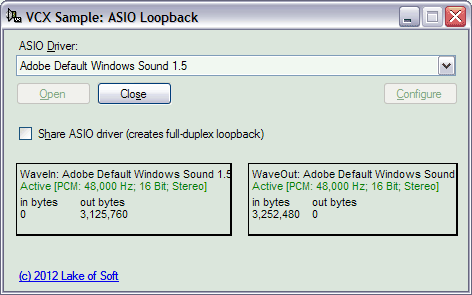 Shows how to list, record and playback from ASIO drivers.
---
See also...

Simple WaveIn-WaveOut loopback, WAVe recorder/player, Mixer, MultiConsumer, TalkNow, Voice Chat, Conference, Volume Control, Remote Lecturer, DirectStream, IP Streaming, RTSP Multi-Transmitter Server, STUN Server and Client, RTP Conference, Web sample: MediaGate Client


---
VCX Library 3.0 © 2012 Lake of Soft
All rights reserved.